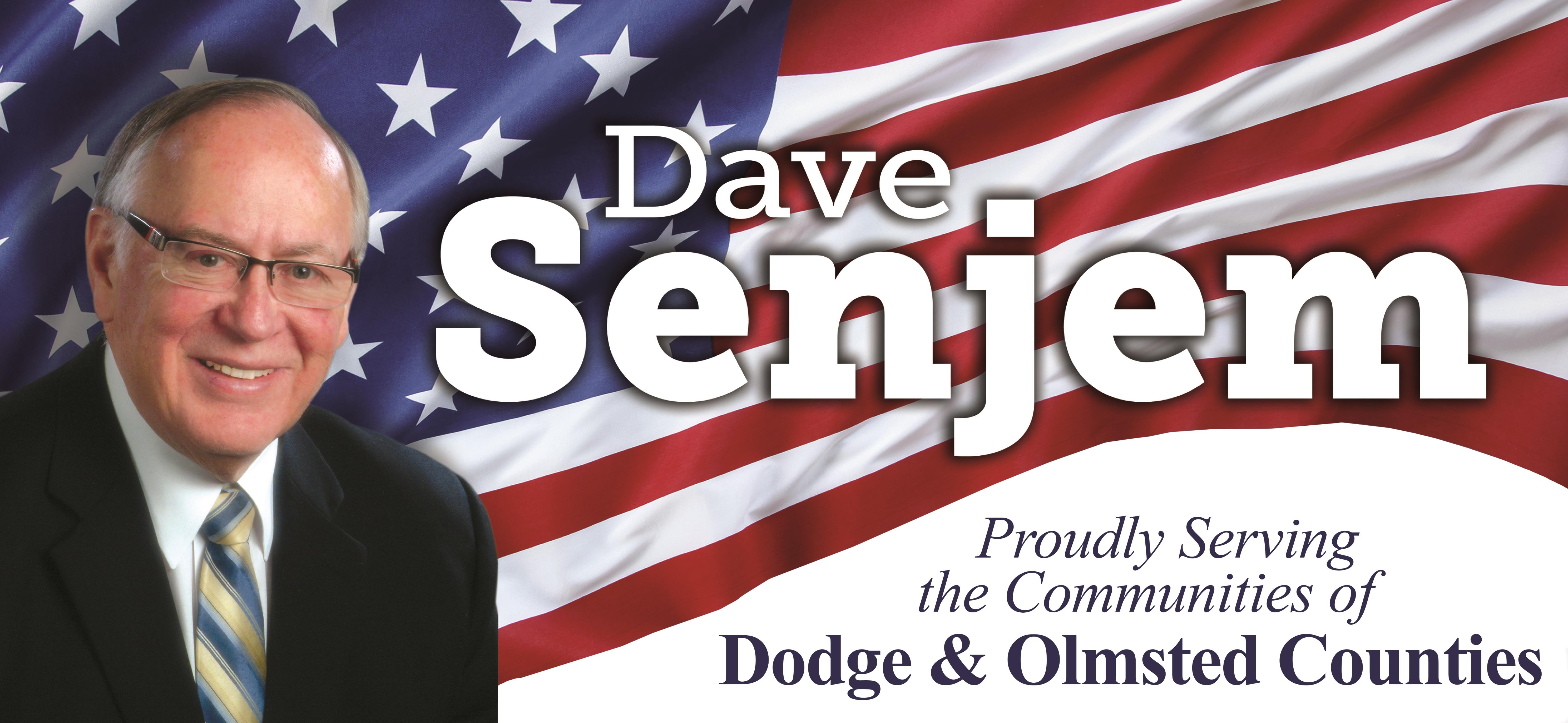 April 13, 2018
Dear Friends,
The legislature is back after a short spring recess – although it certainly doesn't feel like spring! Next Friday, April 20, we'll be at our third and final committee deadline, meaning most finance and policy bills must have made it through the committee process by that time. Until then, most committees will continue in earnest hearing various bills and budgets to supplement the comprehensive budget passed by the legislature last year. The legislature is constitutionally-mandated to adjourn by May 21.
A number of other issues have come to the forefront this week.
EMERGENCY MENTAL HEALTH CARE
This week mental health initiatives were the focus. Mental health issues touch all genders, races, languages, and ages – including many of our loved ones. Minnesotans experiencing mental health crises are often unable to find affordable, easily-accessible emergency mental health treatment. As a result of this lack of access to care, the burden has fallen on local jails and hospitals to deal with emergency mental health crises even though those facilities do not have the resources or expertise to do so.
We're looking at legislation to bridge the gap in this area:
S.F. 2161 (Senjem) – Grants for projects to design, construct, and equip crisis centers to care for people with mental illness or substance use disorders, including individuals who are under arrest or subject to arrest, or in immediate need of crisis services.
S.F. 2159 (Senjem) – Housing infrastructure bonds to create permanent supportive housing for those who need a longer stay or extended monitoring to get back on their feet.
S.F. 3679 (Rosen) – Grants to support students' mental health needs via telemedicine.
S.F. 2555 (Goggin) – Funding for mental health counseling support for farm families and business operators.
Various bills – Funding for safe schools that can be used for school counselors, nurses, social workers, psychologists, and alcohol and chemical dependency counselors.
Experts from Mayo Clinic, Olmsted County, law enforcement, and other local governments stood in support of my legislation, which would allocate $30 million in bonding funds to construct six mental health crisis centers across Minnesota. These crisis centers would fill a dire need for additional mental health beds and take the burden off the emergency rooms and jails across the state that are overflowing with patients they are ill-equipped to help. New crisis centers will allow counties to provide needed community-based services with a focus on crisis stabilization.
Additional legislation, S.F. 3679 and S.F. 2555, would specifically support the mental health needs of students and farm families. Thirty percent of high school students have experienced symptoms of depression in the last twelve months, according to the national High School Youth Risk Behavior Survey. Rural farm families are also at greater risk, with a suicide rate significantly higher than other occupations, according to the Journal of Rural Health. The mental health crisis affects us all, but farm families are especially vulnerable. As more attention and focus is directed toward mental health concerns, we will continue to advocate for rural communities with unique needs and challenges.
BUFFER STRIP PENALTY INCREASE
Late last week, Governor Dayton's administration issued a proposal to increase penalties on farmers and landowners in noncompliance with the Board of Water and Soil Resources (BWSR) buffer strip mandate. The proposed penalties would cost family farmers and landowners tens of thousands of dollars.
The proposed penalty falls well above the maximum fine of $500 as written in state law and exactly the opposite of what the legislature was told by the BWSR last year.
As we agreed on last session, any decision to issue penalties for buffer noncompliance should be left to local soil and water conservation districts, counties, and watershed districts – the best people to make decisions that affect their own communities.
The governor and the BWSR backed off after receiving overwhelming pushback from myself, my fellow legislators, and most importantly, members of the public. The BWSR indicated to the legislature they will be dropping their proposal for penalty increases.
HEALTH CARE PRICE TRANSPARENCY
This week, my colleagues and I held a press conference on several initiatives aimed at lowering the cost of health care and increasing transparency on the hidden costs of common health care services. The goal is passing potential savings on to the consumer and aid the consumer in avoiding hidden costs and saving people money on prescription drugs.
The proposed legislation includes:
S.F. 3033 (Jensen) – Requires health care providers to post transparent prices for their twenty-five most commonly billed services and procedures in the reception area of the clinic and on their website.
S.F. 3480 (Draheim) – Requires health care providers and health insurance plans to provide a good faith estimate of the total health care costs a patient will be required to pay for a visit.
S.F. 2746 (Draheim) – Requires health care providers to disclose hidden facility fees a patient might be required to pay for services or procedures.
S.F. 2836 (Jensen) – Saves consumers money on prescription drugs by allowing pharmacists to inform consumers when the cash cost of a prescription is less than the insured cost.
Two of the proposals require health care providers and health insurance plans to provide clear cost estimates to consumers. S.F. 3480 allows consumers to request a good faith estimate for expected services, which health care providers and health insurance plans are required to provide within ten days. S.F. 3033 requires health care providers to publicly post pricing for their most commonly billed evaluation, management, and preventative services. The price list must include the provider's cash pay rate, the insurance reimbursement rate, the Medicare rate, and the Medical Assistance rate for each item.
If we lift the veil on health care pricing and allow patients to not only 'shop around,' but have free and open conversations with their pharmacists and physicians, the cost curve will be bent downward. In this age of internet commerce, we are accustomed to quickly comparing prices for nearly any product or service we wish.
Another proposal puts an end to hidden "facility fees" that patients are often unaware of when they receive services. For example, two competing clinics may charge similar rates for a procedure, but if one also charges a facility fee, then the out-of-pocket cost of the procedure may be significantly higher at that clinic. S.F. 2746 guarantees patients understand what they're being charged by requiring disclosure of facility fees up-front.
Finally, legislation was introduced to lower the out-of-pocket cost of prescription drugs for consumers by lifting the pharmacy gag rule. The gag rule is a common clause in pharmacy contracts that prevents pharmacists from telling consumers when a drug could be purchased cheaper with cash instead of billing through insurance. Under S.F. 2836, consumers will save money by allowing pharmacists to provide the best possible price for a prescription.
UPDATE: OUTDOOR HERITAGE FUND & LEGACY AMENDMENT
In 2008, voters in Minnesota passed the Clean Water, Land, and Legacy Amendment, usually just called the "Legacy Amendment," as an amendment to the state constitution. The amendment increased the state sales tax by to fund initiatives that protect our drinking water, enhance and restore habitat, preserve arts and cultural heritage, support parks and trails, and ensure Minnesota's bodies of water remain clean. This ensures the legislature must continually fund various state programs that keep our natural beauty and cultural heritage intact.
The Outdoor Heritage Fund appropriations bill this year had a hearing this week in the Senate Environment and Natural Resources Policy and Legacy Finance Committee this week. The bill allocates $113.9 million from the Outdoor Heritage Fund to various environment- and outdoor-related projects across the state in 2019. It received a favorable response from the committee and awaits a hearing by the Senate Finance Committee.
These are important projects, including nature and habitat preservation and restoration, Department of Natural Resources acquisitions, partnerships, and more.
SOME VISITORS AT THE CAPITOL THIS WEEK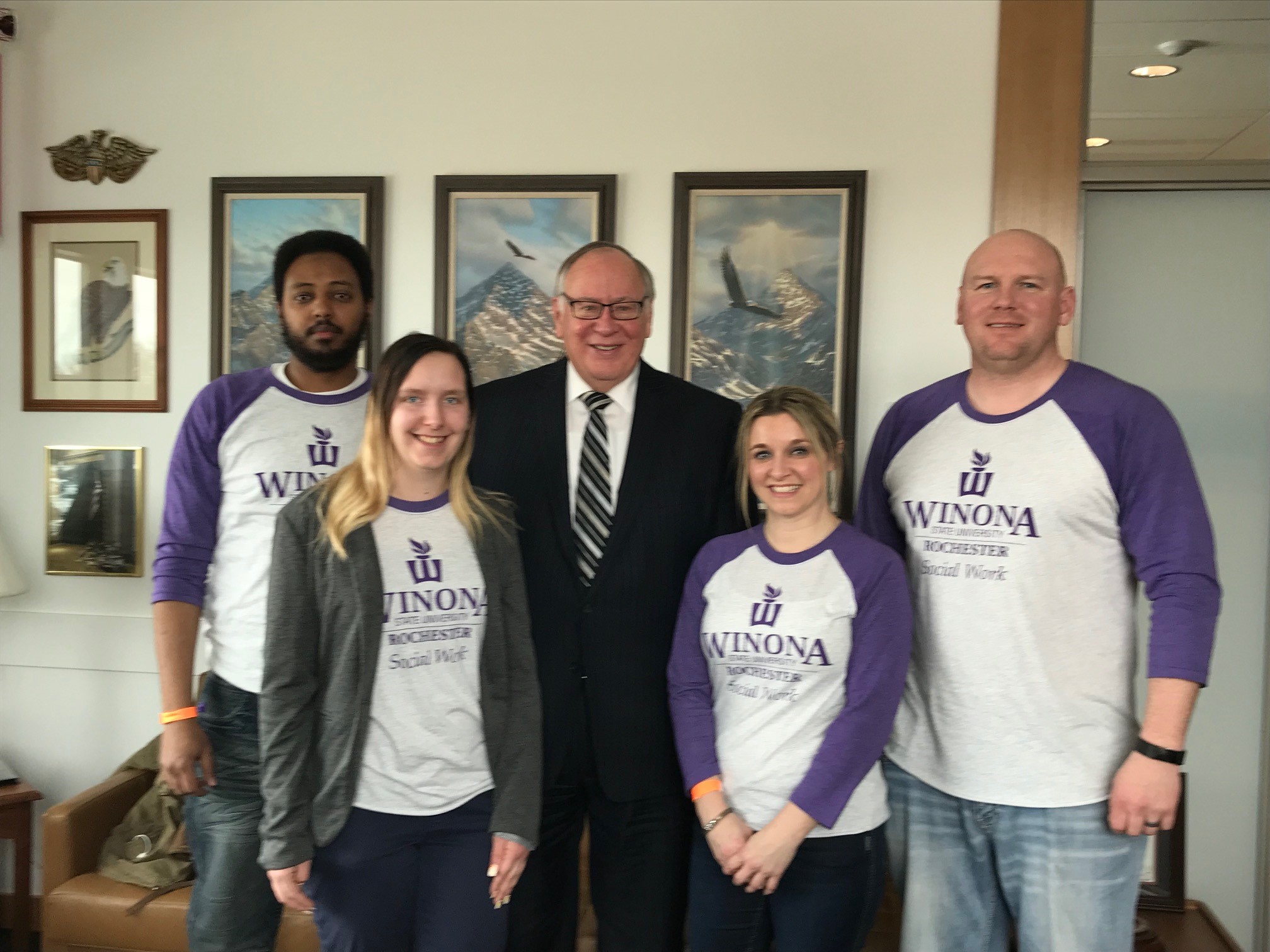 Rochester Winona Students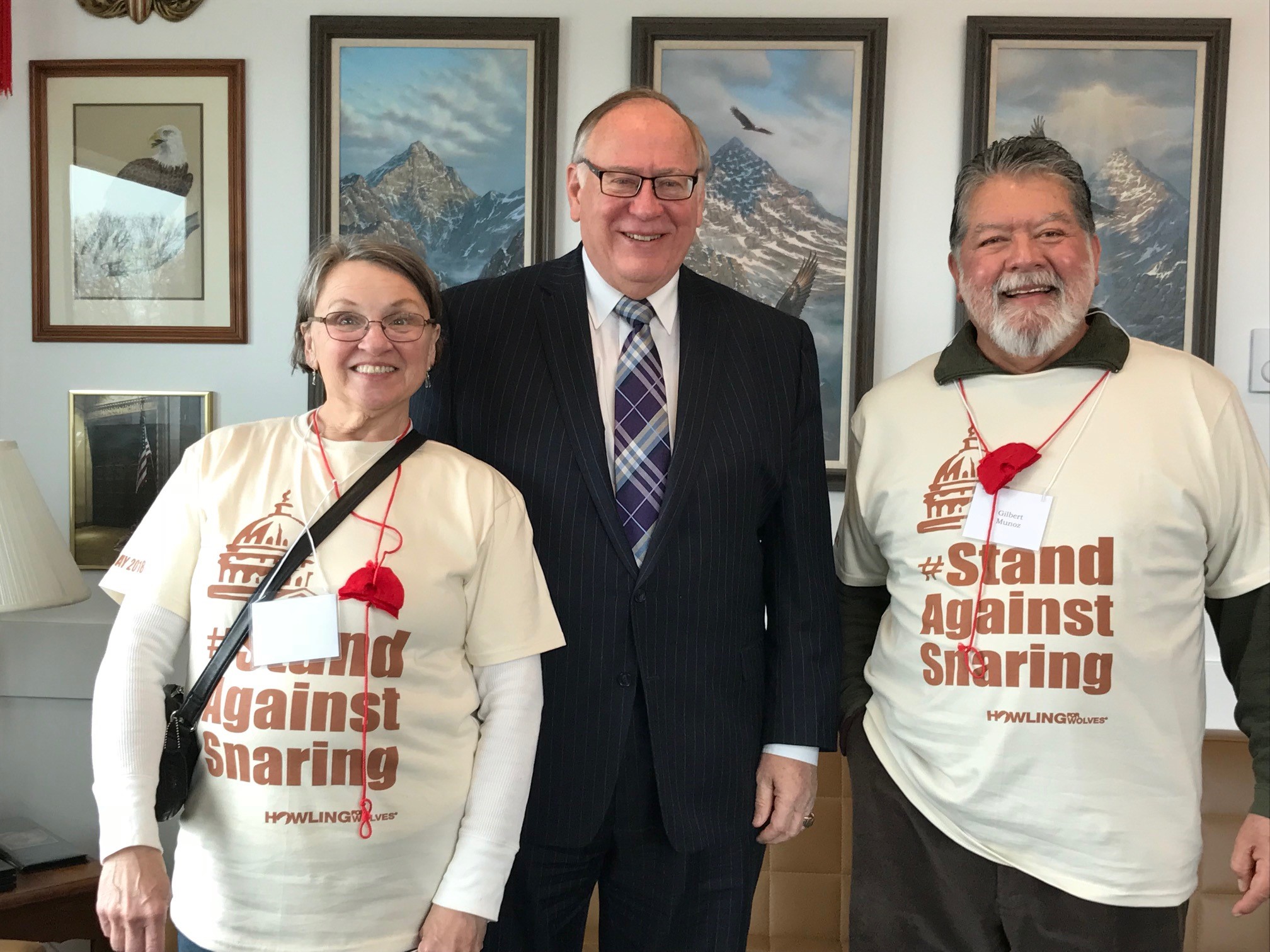 Howling for Wolves Advocates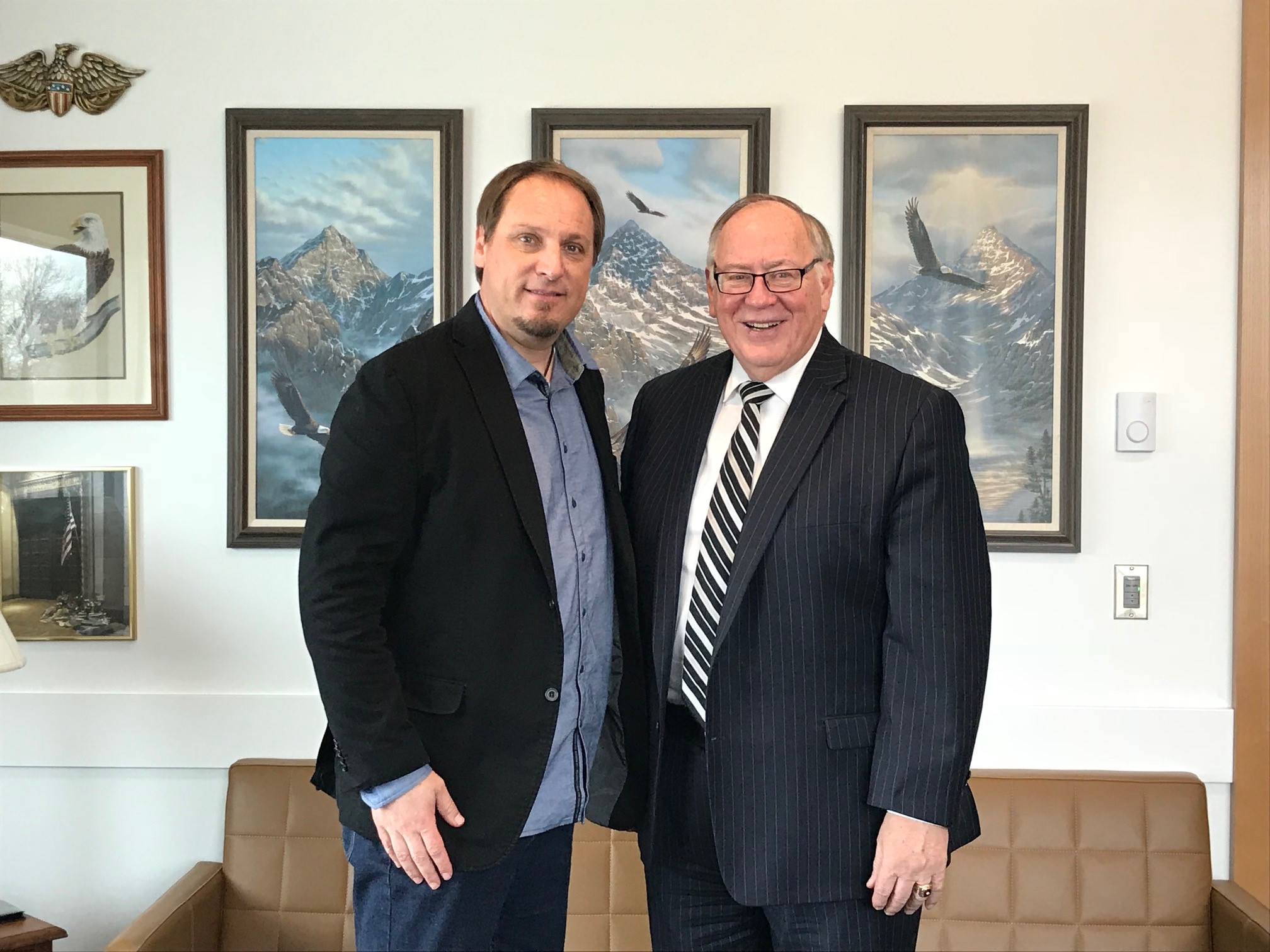 Red Wing Ski Jump Advocate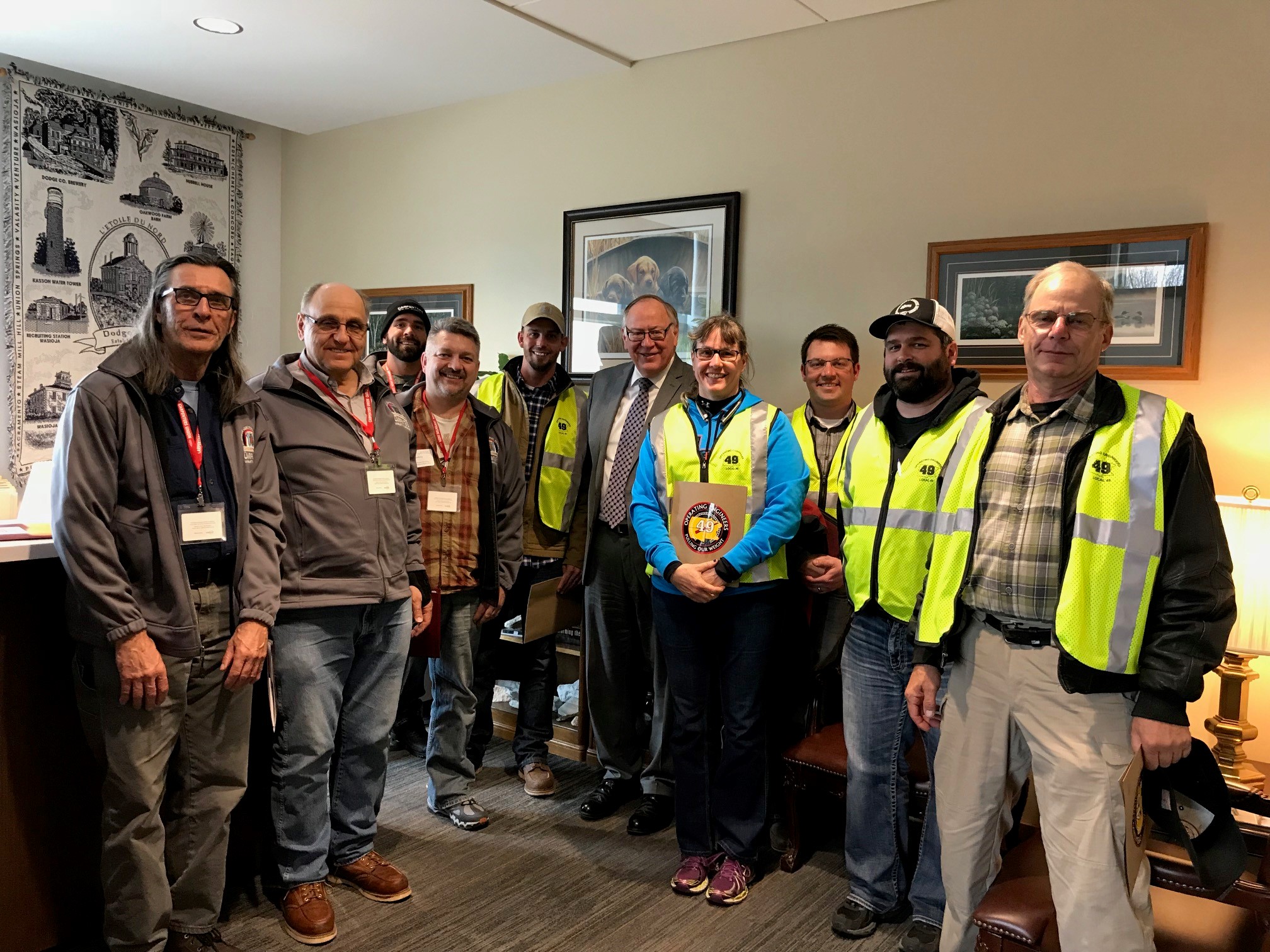 Building Trades Day at the Capitol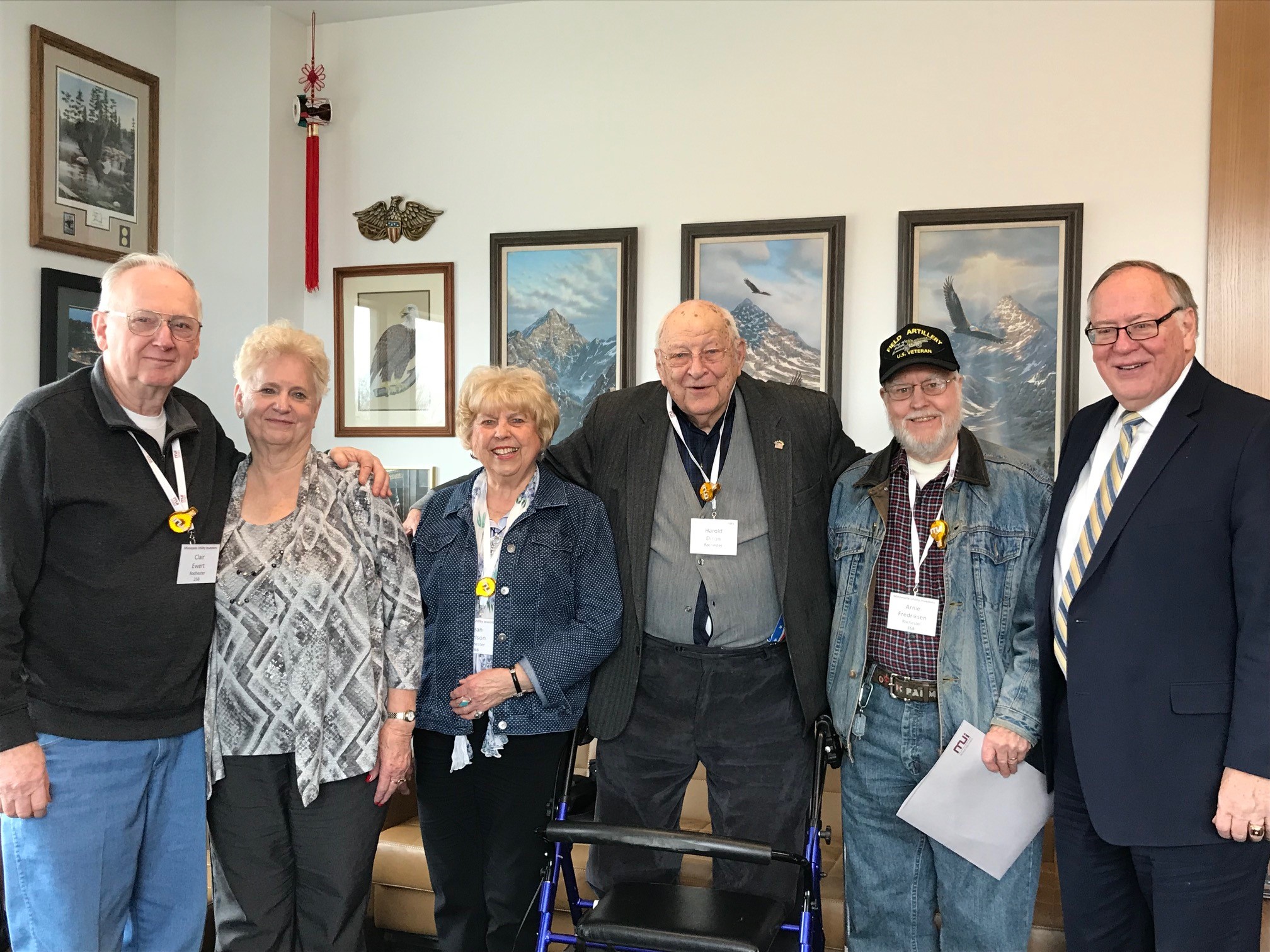 MN Utility Investors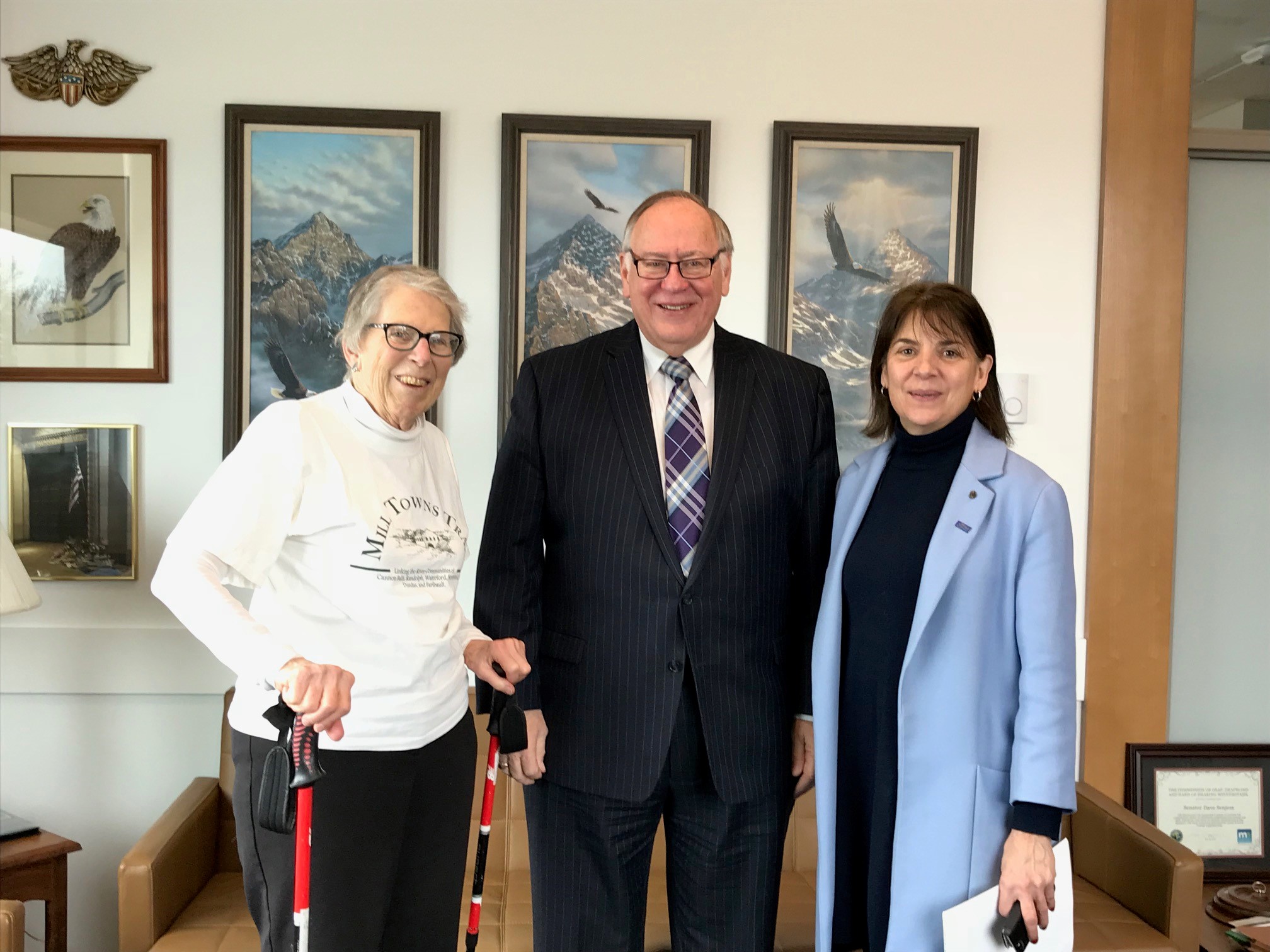 City of Northfield Advocates for MN Passenger Rail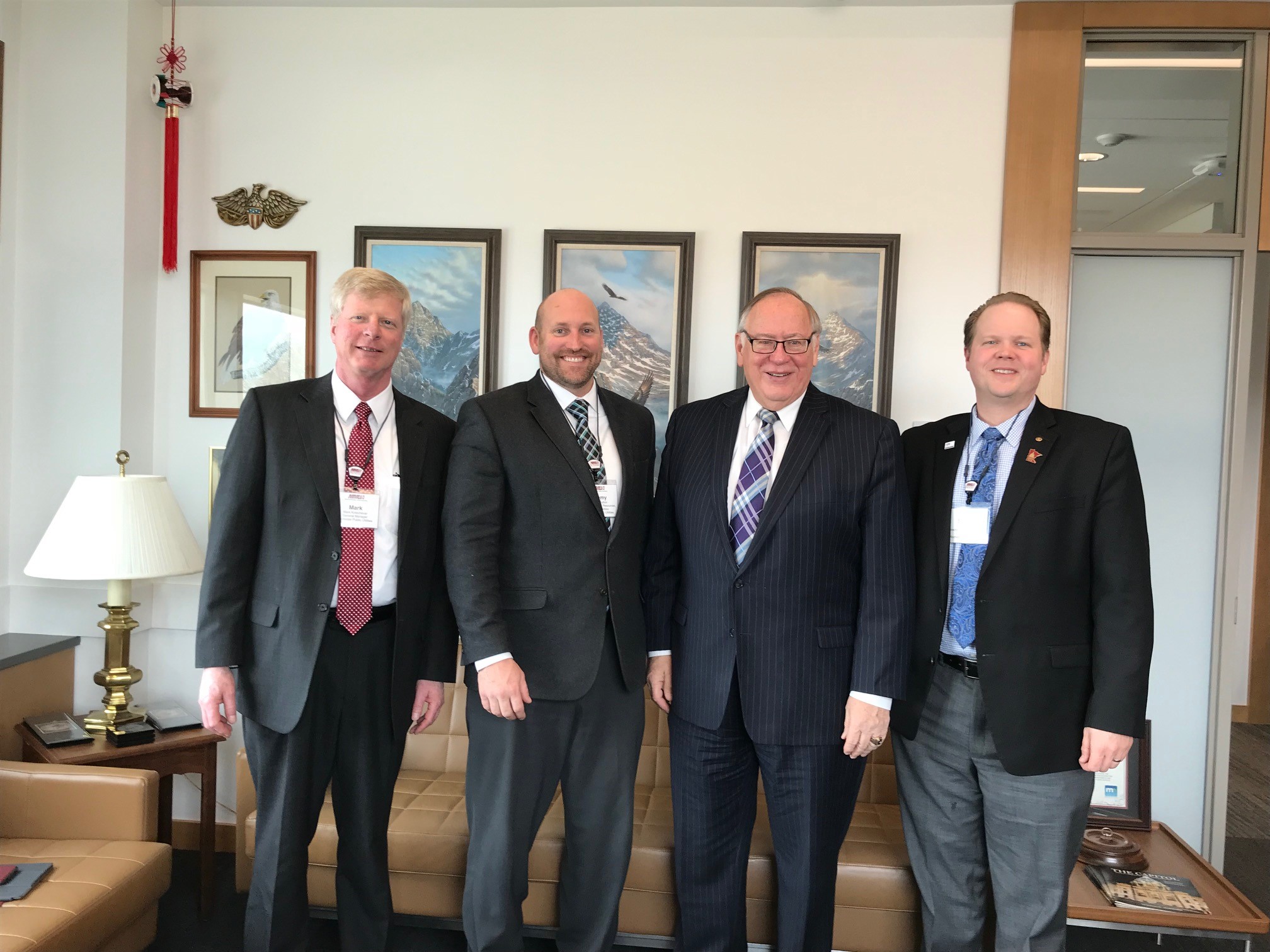 Rochester Public Utilities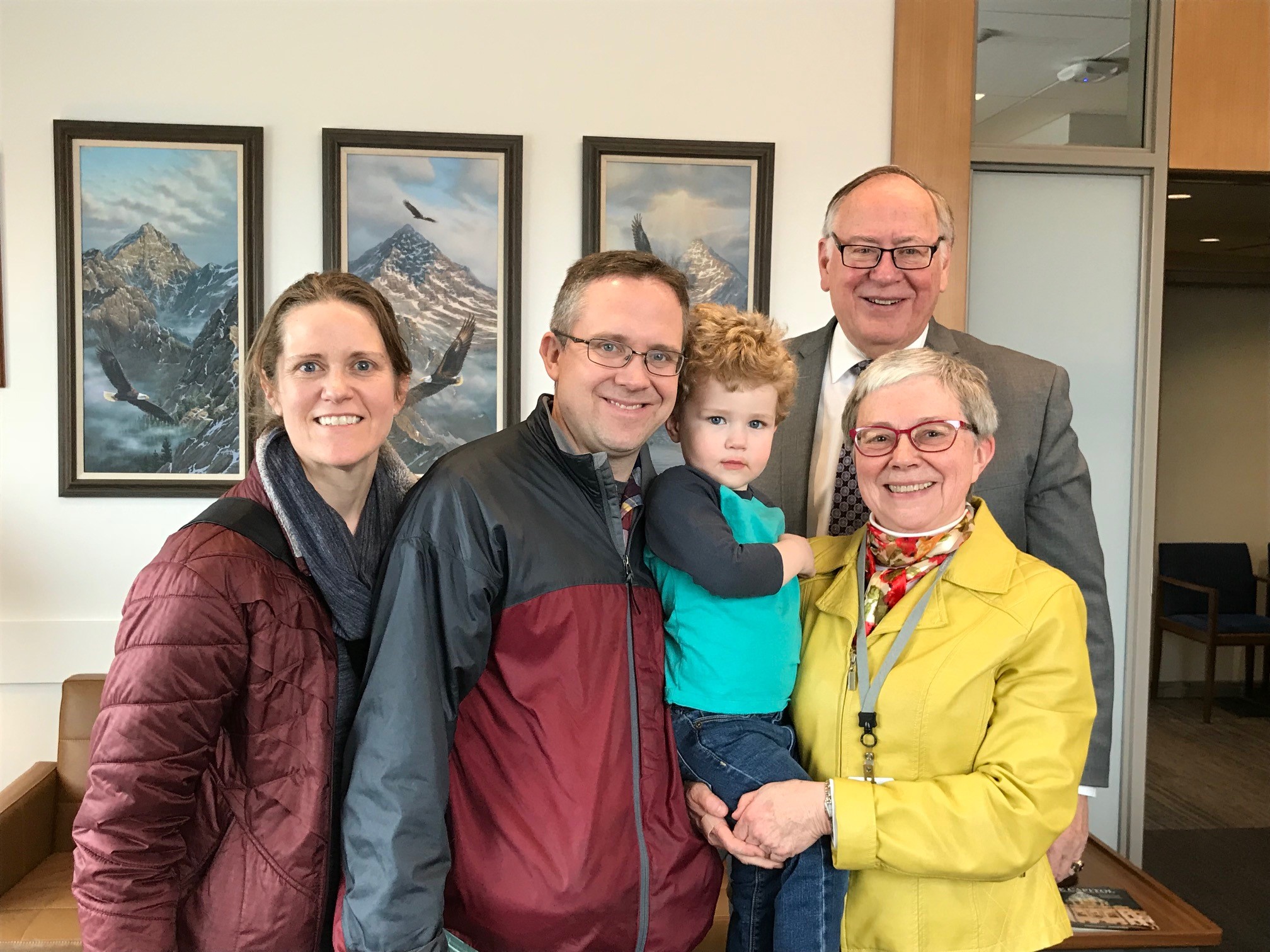 Olmsted County's Amy Caucutt and family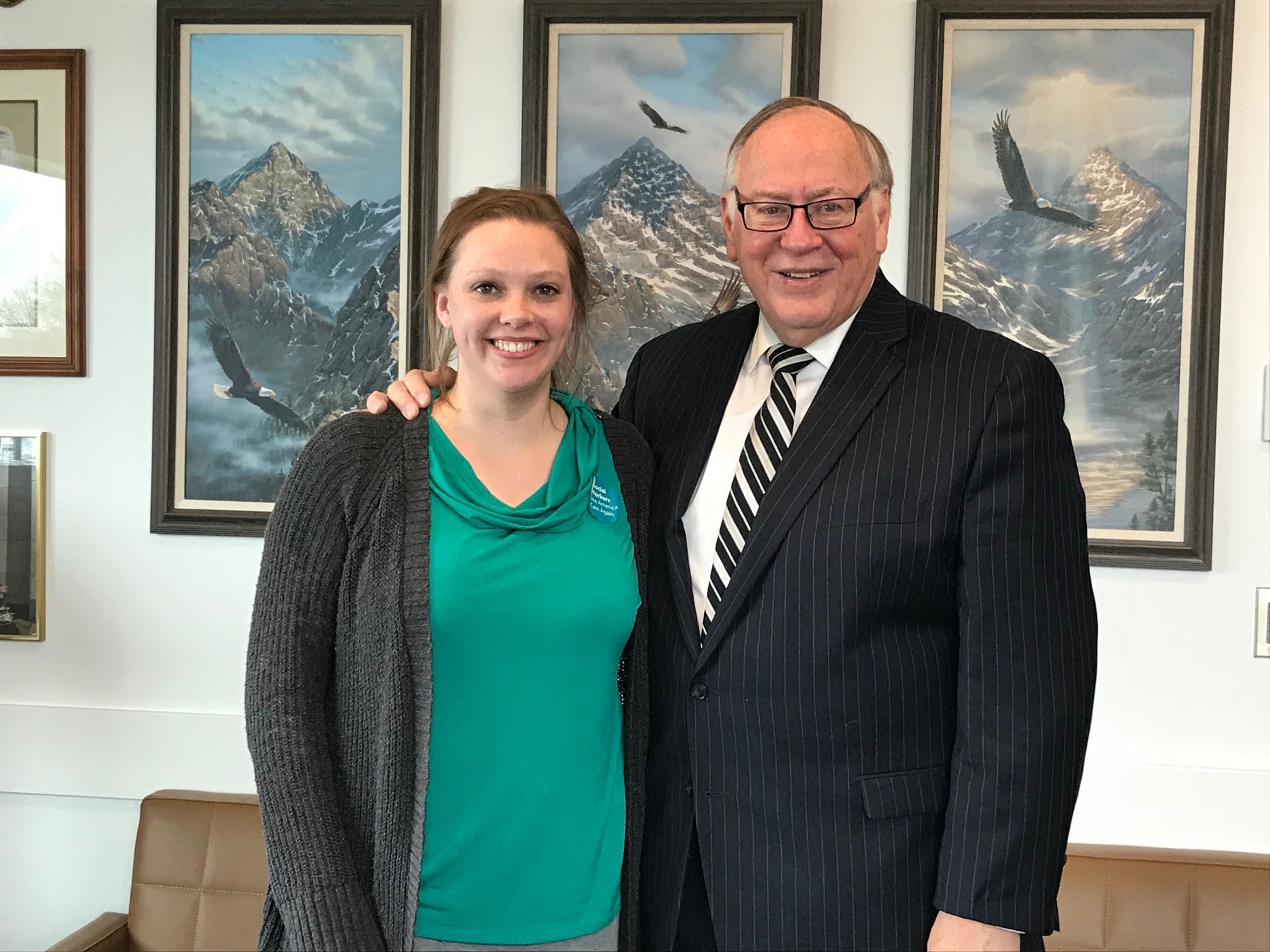 Social Workers Day at the Capitol
______________________________________________
Minnesota State Senate
3401 Minnesota Senate Building
95 University Ave W
St.
Paul, MN 55155
(651) 296-3903
[if JavaScript were enabled there would be an email address here]