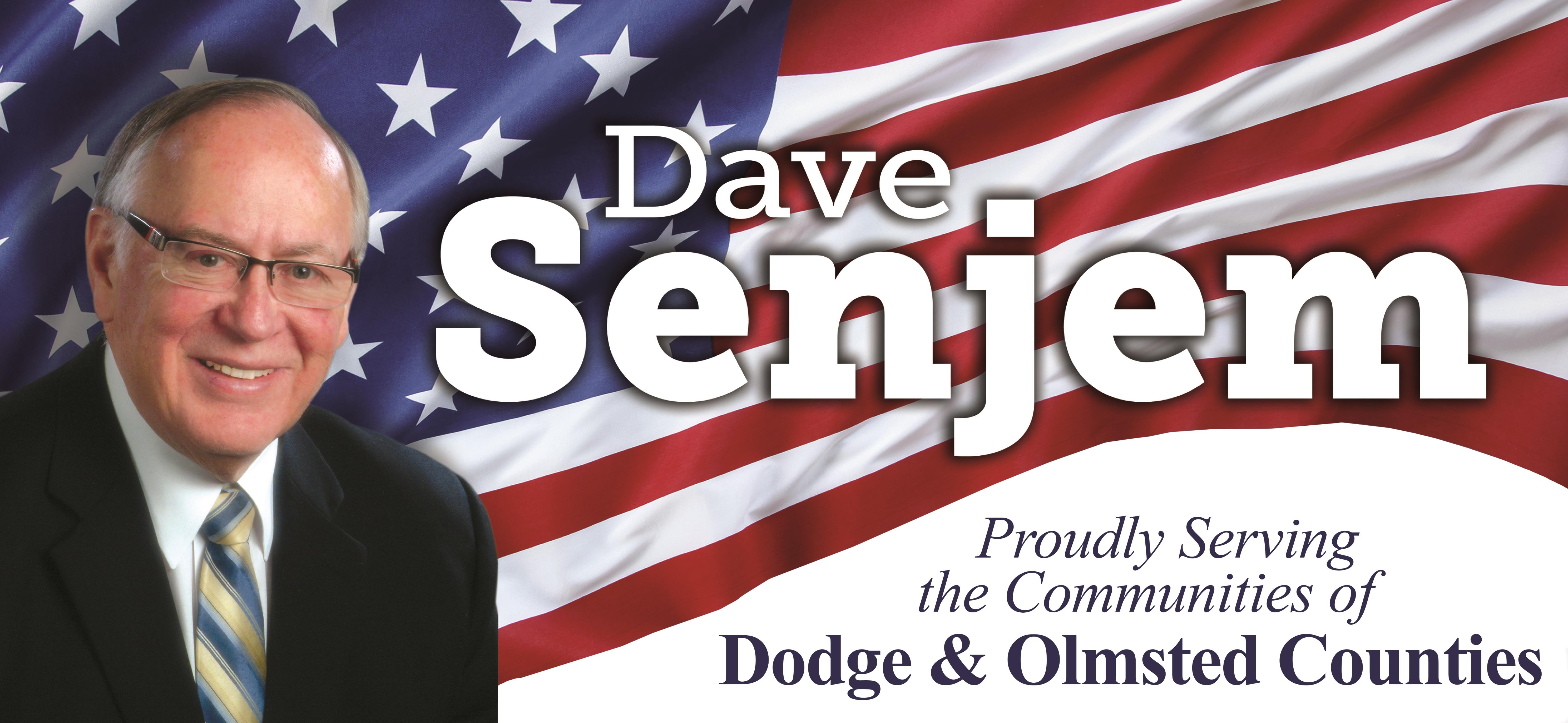 Dear Friends,
On Tuesday, the legislature convened for the 2018 legislative session. We have much work ahead of us as we look to build on the success of last year's historically-productive session. As committees begin their work and bills continue to be drafted, much of the week has been spent meeting with constituents and other stakeholders about some of the issues before us this year, including the state's new licensing and vehicle registration system known as MNLARS, a potential bonding bill, school safety, tax conformity, and more.
On Thursday, the House and the Senate both passed the first legislation of the session – restoring the legislative funding that was vetoed by the governor last spring. Without this funding – which Governor Dayton has indicated he will sign – staff would have been furloughed and all legislative operations would have ceased. This budget is much more than legislative salaries, as it deals with many different groups in the capitol that work to move the legislative process along. It is good to have that battle behind us and leaves us ready to face the challenges ahead.
UPDATE ON MNLARS
If you purchased a new vehicle, renewed your license plate tabs, or attempted to transfer a title since last summer, you are likely familiar with the state's new licensing and vehicle registration system known as MNLARS.
After nearly $100 million and a decade of planning, MNLARS was released this summer and has proved to be the latest example of failed government bureaucracy. With hundreds of thousands of titles in backlog and a software rendered virtually useless, MNLARS has been a headache for consumers, auto dealers, and deputy registrars alike – with no accountability or solutions from the state agencies responsible.
I am confident the legislature will act quickly to address both the short- and long-term aspects of the software. It is also a priority to make things right for the deputy registrars – small business owners themselves – whose costs are mounting due to MNLARS.
We have set up a website for Minnesotans to share their experiences with MNLARS and to continue to apply pressure to the administration to get this fixed. If you have experienced frustration because of MNLARS, or to track its progress, visit www.MNLARSmess.com.
TAX CONFORMITY
With the federal tax reform recently passed by Congress, states must update their individual tax codes to reflect those changes – a process called "tax conformity". While last session brought permanent tax cuts and economic growth to many Minnesotans, we have an opportunity to do even more.
If the legislature doesn't act, Minnesotans will miss out on many of the benefits of federal tax reform and our state will continue to fall behind our more tax-friendly neighbors. With higher-than-expected state revenue and a healthy, growing economy, we are well-positioned to seriously consider substantive, innovative changes.
BONDING
One of the other overarching issues this session will be the potential bonding bill. As chairman of the Senate Capital Investment Committee, I have spent the past month traveling thousands of miles across Minnesota to visit potential bonding projects and hear proposals from local governments and other entities requesting bonding. These tours are critical for seeing firsthand some of the needs of communities in all corners of the state.
While over $3.5 billion in bonding requests have been made, the final bill will be significantly less and will include both state and local funding. I expect the bonding bill to place a strong emphasis on the critical infrastructure needs of Minnesota's communities, funding projects like wastewater treatment facilities and road and bridge work.
Over the next weeks and months, the Capital Investment Committee will hold hearings to further examine many of the projects requesting funds. We will then begin to assemble a bill and work with the House and Governor Dayton to get it passed.
Southeast MN requests for bonding include:
U.S. Highway 14 – Owatonna to Dodge Center
Regional Mental Health Crisis Centers – Rochester and other locations
Rochester Community and Technical College – Memorial and Plaza Halls project
MN Veterans home site – Spring Valley, Preston in Fillmore County
Rochester Airport CAT II Navigation improvements
Rochester Public Transit Bus Garage Expansion
Graham Park Redevelopment – Rochester
Cascade Lake Regional Park – Rochester
Willow Creek Trail – connecting Hwy 63 to Gamehaven Regional Park
Oronoco Wastewater Collection and Treatment facilities – Oronoco
Lake Zumbro Restoration – dredging
Wabasha Rivertown Resurgence – Wabasha
Frontenac Ski Jump – Frontenac
Red Wing Riverfront Mississippi Blufflands State Trail – Red Wing
Goodhue County Historical Society Museum – improvements
Port of Winona – improvements
Wagon Wheel Trail – La Crescent
MENTAL HEALTH FUNDING
As part of this year's bonding tour, I have met with county leaders and other local officials to discuss the real need for comprehensive funding to address many of the mental health issues facing communities across the state. I fully believe addressing the mental health crisis with substantive action and adequate funding is one of the most important issues we will deal with this session, and is a top priority for groups like the Association of Minnesota Counties.
I am proposing funding for regional behavioral health centers to take the strain off local emergency rooms and jails, as these are often not equipped to deal with behavioral and/or mental health crises and lack the resources to offer effective services. Instead, individuals experiencing significant emotional difficulty are putting enormous strain on the staff and resources of these facilities. I believe we must address this issue in a way that gets to the core of the problem and am looking forward to working with my colleagues on both sides of the aisle to find a path forward.
OTHER ISSUES
There are plenty of other important issues that will come before the legislature this year.
The cost of health insurance remains unaffordable. We will continue the work of stabilizing the insurance market and await action on the federal level.
In March, the legislature will get the report from the working group studying ditch mowing. This will be used to create policy later this session.
While a comprehensive agriculture budget was passed last year, housing and daycare availability are two issues getting a lot of attention across the district. We will address these needs this session.
______________________________________________
Minnesota State Senate
3401 Minnesota Senate Building
95 University Ave W
St. Paul, MN 55155
(651) 296-3903
[if JavaScript were enabled there would be an email address here]