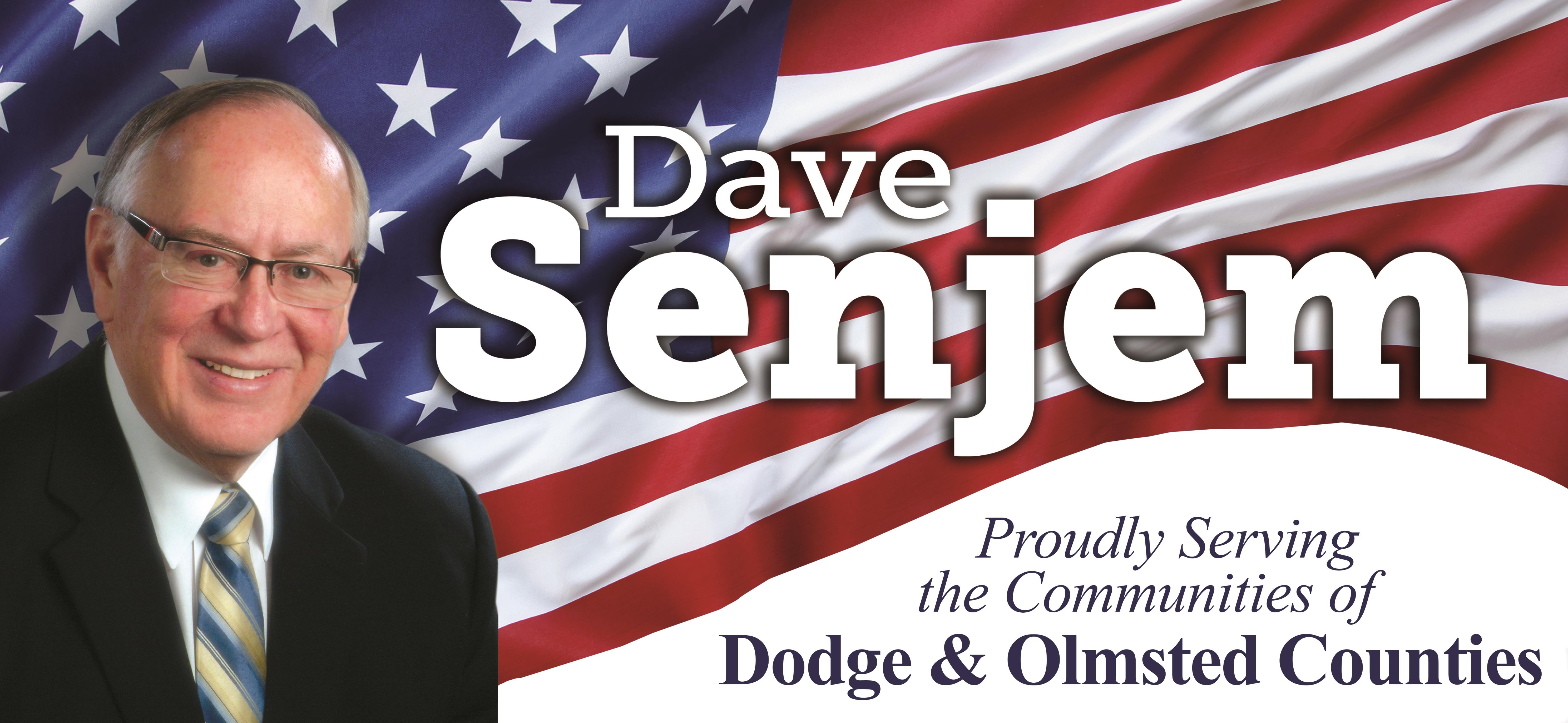 The legislature returned from the Easter/Passover break this week. Things will move quickly over the next several weeks until the adjournment date of May 20. I'll continue to keep you updated! Below is briefly what the Minnesota Senate has voted on and passed: 

Snow Day Relief Act, giving local school districts the flexibility to meet the required number of instructional days given this year's unusually-fierce winter weather

Disaster relief, expanding the disaster recovery loan program for farmers to help cover the costs of cleanup and repairs after a natural disaster

'Hands-free' cell phone use, prohibiting drivers from placing phone calls outside of hands-free mode.

Toxic waste cleanup, providing funds to clean up a state-run toxic waste dump

Highway 14 funding fix, making sure the construction on the Highway 14 expansion from Owatonna to Dodge Center can continue

EpiPen protection legislation, protecting individuals who provide care to someone experiencing a potentially life-threatening allergic reaction by allowing any certified individual to administer their epinephrine auto-injector, known as an epi-pen, to another individual in anaphylaxis

Hospital facility fee, requiring doctor's offices and clinics to disclose facility fees to patients that may result in higher out-of-pocket costs

MNLARS fix, providing emergency funds and accountability measures for the state's troubled driver's license system

Opioid prevention, combating the state's ongoing opioid addiction crisis with a multi-pronged approach of prevention, support, and pharmaceutical accountability

Lowering health care costs, a renewal of Minnesota's highly successful reinsurance program that lowered health insurance rates for Minnesotans on the individual market by at least 20 percent
Hospital price transparency, requiring hospitals to provide patients an itemized description of their billed health care charges within 30 days of discharge 
Direct primary care, creating a bipartisan framework for a flexible, new way for doctors and patients to work together without insurance middlemen

Pharmacy benefit manager licensure, increasing transparency, accountability, and affordability in pharmaceuticals 

Light rail safety, making sure light rail transit operators are subject to the same reckless and careless driving laws as other drivers
Budget Considerations: 

The legislature is charged with passing a two year state budget funding the priorities of Minnesotans. We are at the beginning of our budget discussions and the next 3 weeks will determine where we end up.  Below are the proposed budgets from the Governor, House and the Senate.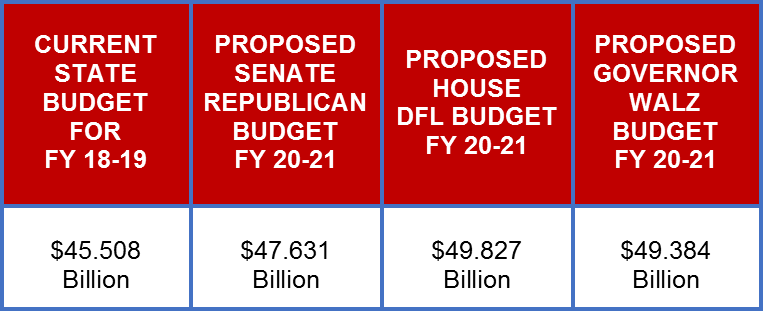 The Governor's revised budget spends $49.384 billion.

Keeps the Provider tax (sick tax) worth $948 million
Increases the gas tax and tab fees by $1.4 billion
Raises income taxes by $765 million
Includes a 7 county metro sales tax increase
Includes a $1.27 billion dollar bonding bill
The DFL House spends more than Gov. Walz at $49.827 billion.

Raises income taxes
Includes a gas tax increase (20 cents per gallon)
Includes a $2 billion dollar bonding bill – that would be twice what we borrowed for bonding just last year
The Senate budget is at $47.631 billion.

No gas tax
No income tax
No extra borrowing
With more than $1 billion in a budget surplus we should not ask Minnesotans for billions more of their money
Visitors at the Capitol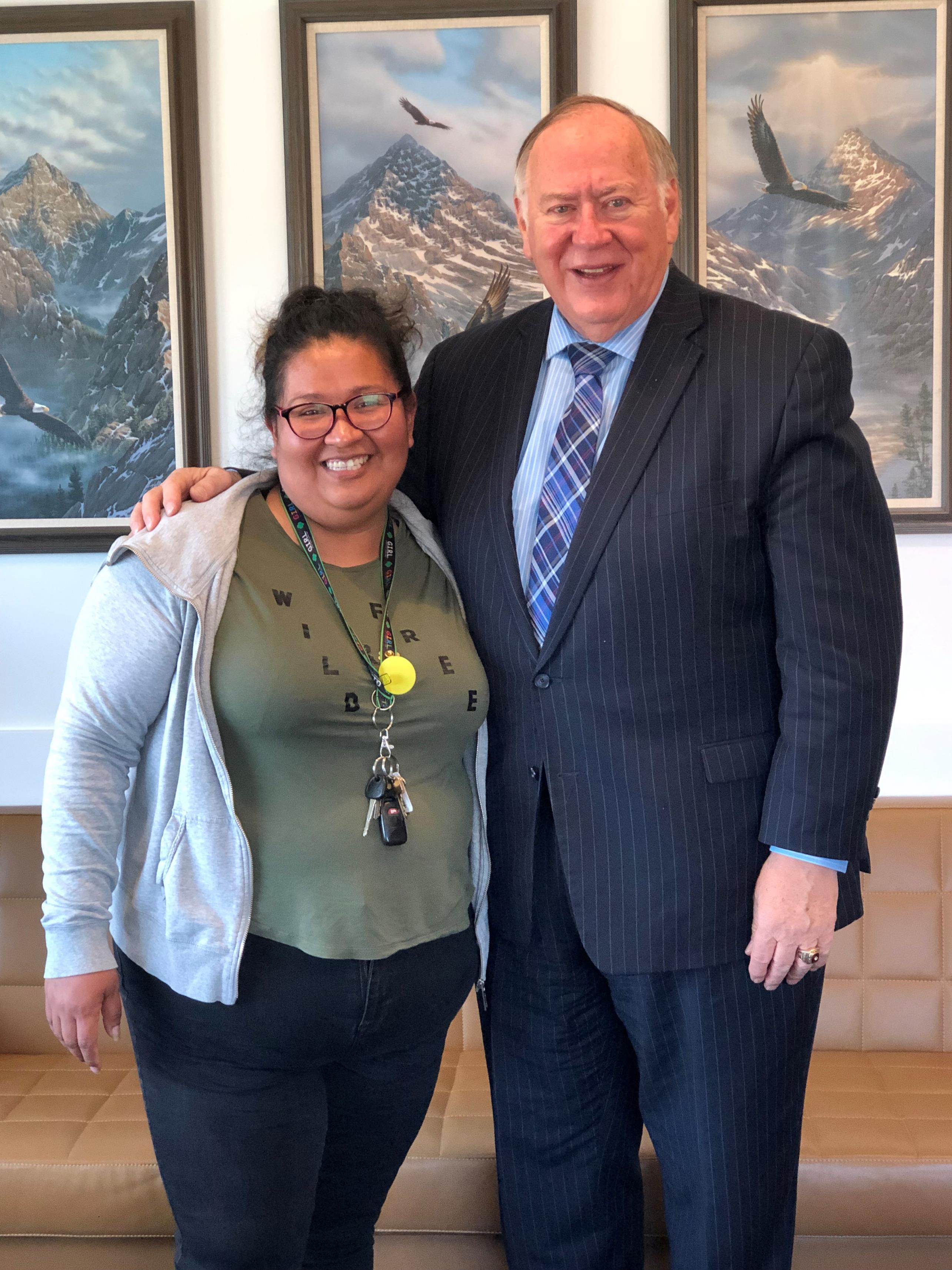 Leticia Flores, Girl Scouts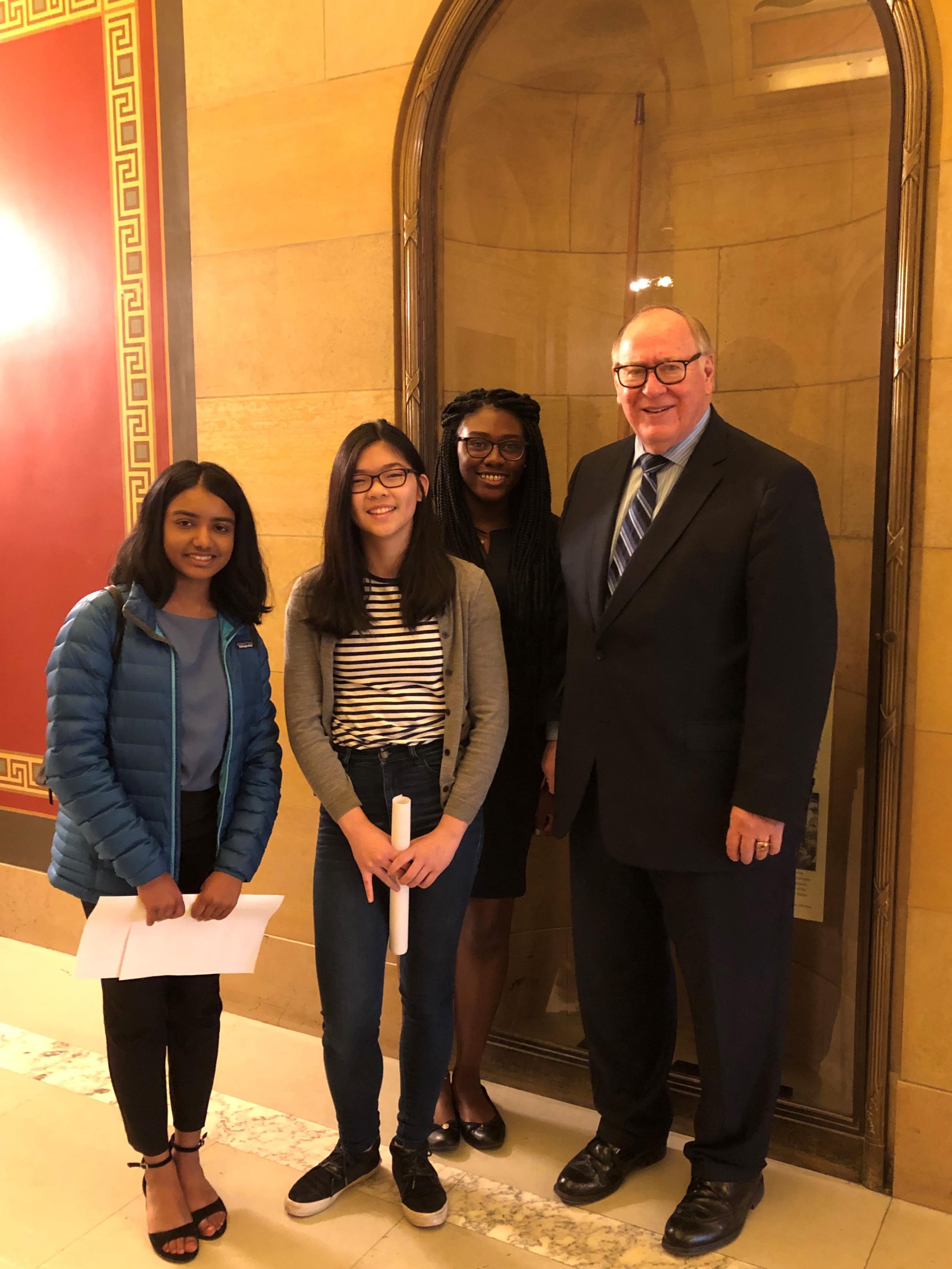 Rochester Youth Commission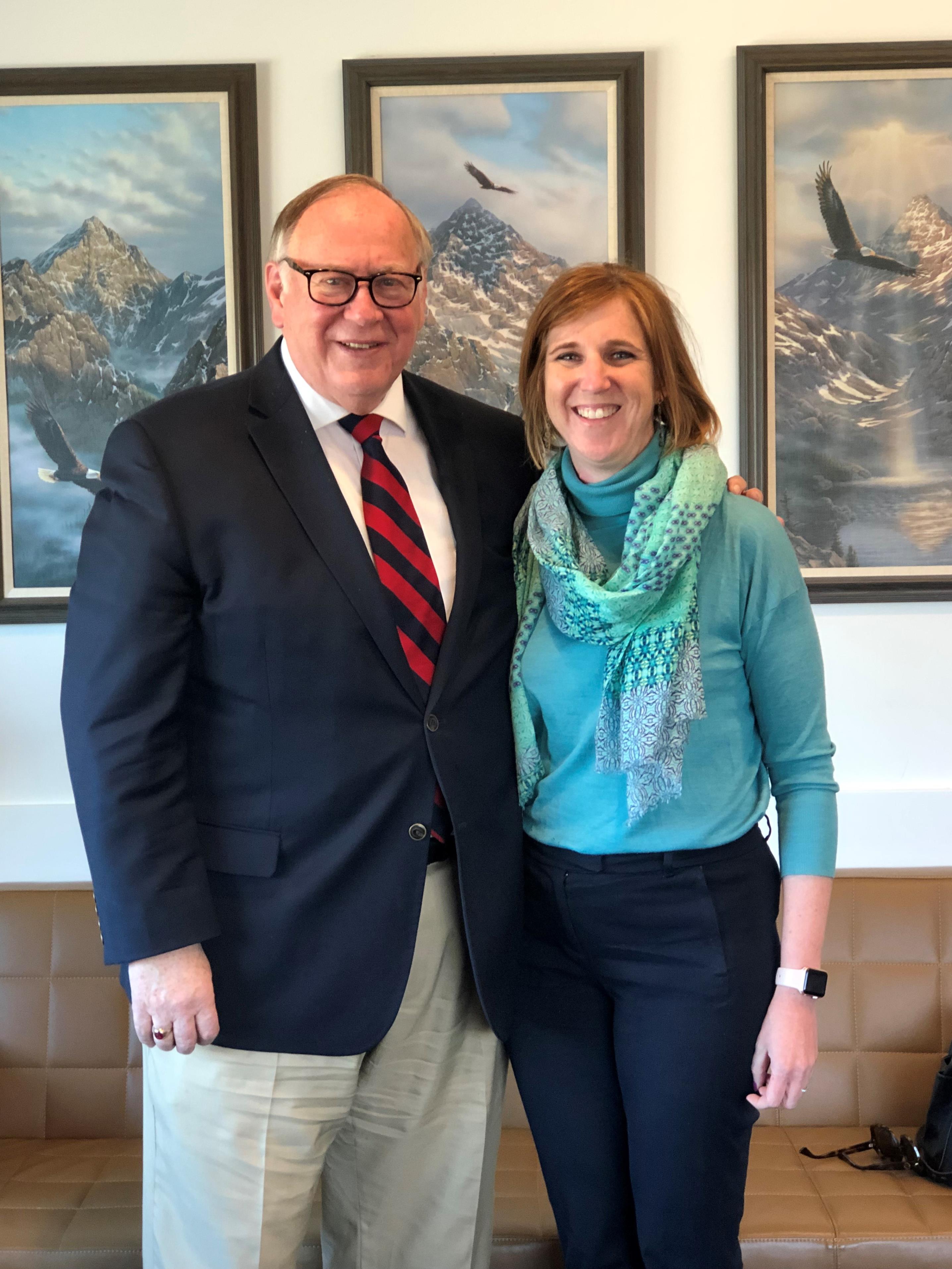 Jessica Hellmann, UMN Institute on the Environment
______________________________________________
Minnesota State Senate
3401 Minnesota Senate Building
95 University Ave W
St. Paul, MN 55155
(651) 296-3903
[if JavaScript were enabled there would be an email address here]